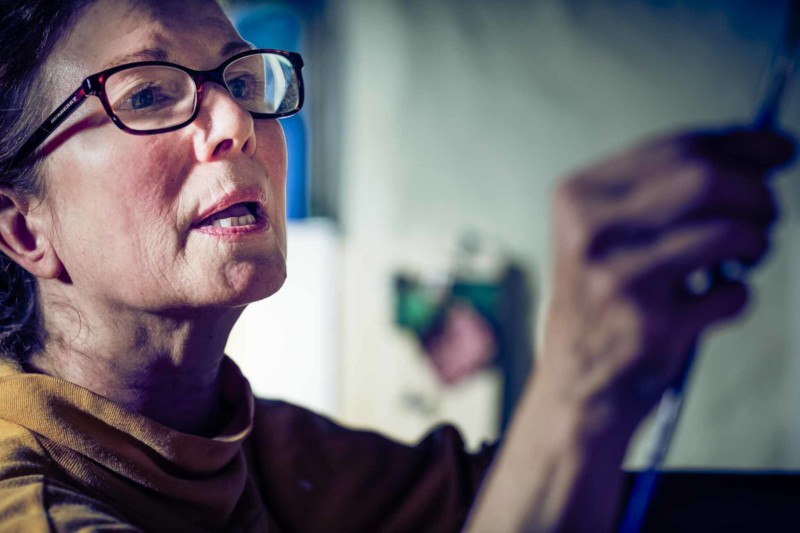 In my early years of photography, I was very concerned with making "ART." Each time I would pick up a camera I would be filled with anxiety, thinking that I need to bring home that "picture of the century." I have to tell you, I seldom did.
One of the most important lessons I've learned over the years is not to worry too much about the end result—instead, I've learned to trust the process.
My Process
For me, the process often starts with either an idea or (more often) a vision. I have a flash of a visual sensation or an actual picture in my head that I want to create. I then ask, what do I need in order to create that image.
The first questions are: do I need subjects, a certain location, certain objects, a particular color scheme or type of light? And, if my idea is more editorial (i.e. "people who surf while standing on their heads"): will this require me to recruit or discover certain types of people?
The next list of questions are more logistical: what type of equipment will I need? Will this image require an unusual camera, grip and lighting gear? Will I need a crew or will my "one-man-band" be all that is needed?
Next, I envision and think about the final image and ask: will this picture I am trying to create require a different approach to the post-processing work? Often this question does not get asked until after the actual shoot.
At this point, the questions become more personal. Is the image I want to create an endpoint or the start of a visual exploration? These two different goals require different mindsets. If I am after a very specific image, the process becomes getting stuff out of the way. If I'm exploring, then I need to keep my eyes and my heart open to all possibilities.
"Do the Work"
In Julia Cameron's book The Artist Way, she talks about how the job of the artist is not to critique their own work but to simply "do the work." There are many, many souls who will offer their two cents and will be more than happy to build roadblocks for you. The photographer's job, any creative person's job, is to ignore these well-intentioned friends and pursue the vision.
I have found that if I follow my creative process then I need not worry about these often self-imposed barriers. In the end, I believe it is the artist job just to pick up that pen, paintbrush or camera and go do the work.
Living is learning how to be comfortable in one's own skin. Living is learning when to trust and when to be wary.
I no longer get up in the morning and think, "I need to make great art today!!" Instead, I've learned to trust and follow my creative process. I've learned not only to focus on the outcome, but to also enjoy looking out the window during the journey and to trust that if I follow the process, I will often create something worthwhile.
---
About the author: Zave Smith is a passionate photographer who was raised and trained in the Midwest, and is now based out of Philadelphia and New York. You can find more of his work on his website, Instagram, and Facebook.